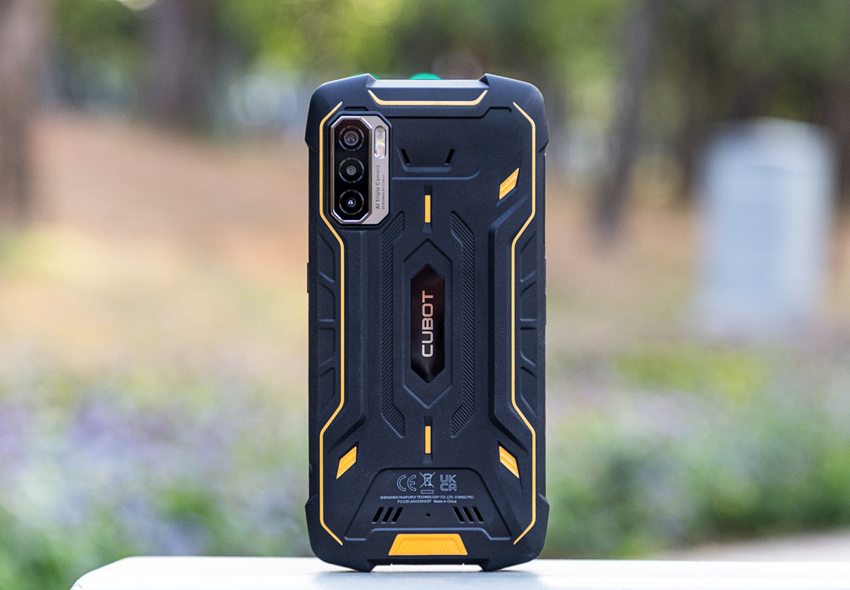 The best rugged smartphones on the market offer extreme durability, massive batteries and a wealth of features specific to outdoor use cases.
Let's serve KingKong 5 Pro as a kind of reference template. Through its inherent features to explain why these 5 key points need to be considered when choosing a rugged smartphone.
1.Rugged Specs
Rugged devices should meet technical standards for durability, including MIL-STD-810G and IP68 & IP69K certification. Developed by the Department of Defense, MIL-STD defines the survivability of devices under the harshest conditions. To test the durability of the KingKong 5 Pro, we dropped it from a height of 5-ft. 26 times and submerged it for 30 minutes in 5-ft. of water. With its toughness, it passed these tests without any damage.
2.Battery life
Battery life of mobile devices is a perennial "most important" factor for outdoor activities. The KingKong 5 Pro features a 8000 mAh battery, which is twice as much as a normal smartphone. It can deliver 48 hours of continuous use. You can use your phone as you want in the field without worrying about running out of battery. Moreover, batteries also have a great impact on work. A large battery capacity can support you to work for a long time without being interrupted.
3.Smart & Security
The GPS function of a rugged smartphone is one of the important functions for outdoor activities. It can ensure you won't get lost outdoors. The location accuracy of KingKong 5 Pro improves with the help of GPS, GLONASS, Beidou positioning systems. It can be a perfect companion for the hikers, trekkers, sportsmen and other people who often work in harsh weather conditions.
4.Powerful capabilities
A rugged phone should have top-shelf amenities, and the KingKong 5 Pro comes fully loaded. The phone offers near-field communications (NFC) for wireless data transfer, internet of things (IoT) integrations and contactless payments.
5.Camera
The camera function is one of the basic functions you will consider when you choose a smartphone. For a rugged smartphone used outdoors, the camera function becomes more important, because we would like to take more pictures to record the happy time. If your smartphone has a high-pixel camera, it can replace your huge digital camera, free your hands when outdoors and lighten your backpack. KingKong 5 Pro features a triple rear camera, including a 48MP AI Camera, a 5MP macro lens and a 0.3MP photosensitive lens. You can take pictures of beautiful scenery along the way. Moreover, you get a 25MP selfie camera on the front for accurate colors while snapping a selfie.
Of course, a good rugged smartphone is not only friendly to outdoor use, but also for field workers and employees in other heavy-use industries. Drop- and shatter-resistant smartphones allowed manufacturing and construction workers to work effectively in harsh environments and avoid expensive repair costs.